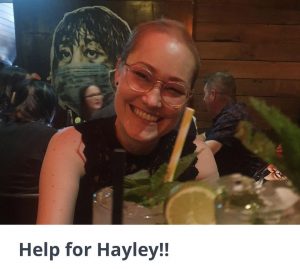 HELP FOR HAYLEY FUNDRAISER
SATURDAY MARCH 18TH
The New Zealand Pool Community is coming together to raise funds for a for a wonderful person Hayley Steele Why the pool community because Hayley is part of the Bowen whanau. The Bowen's have given so much to NZ pool that it seems only right that pool gives something back.
On Saturday March 18th at 3pm doors open at 12pm for free pool on the 9ft tables we are running a pro am tournament to raise funds towards Hayley's treatment.
Hayley will be at the event all welcome to come and have a drink something to eat a game of pool or just watch.
There will be the 16 Business listed in the post who have generously donated to the event. Each business will have a player who will be randomly paired with a top NZ player to play off to find a winner.
EMAIL graeme@poolcanterbury.org